Success Stories
Author Testimonials
"I wanted a publisher who would honor my personal goals and not pressure me into modifying my message. I give Outskirts Press an A+ for personal attention to my wishes." - J. Ivey Davis (Santa Barbara, CA), author of The Struggle Among Ideas
In Author's Words
Author Testimonials
---
Introducing K.L. Pitts, author of Pain Within
Monday, September 01, 2014, 5:00:32 PM | Outskirts Press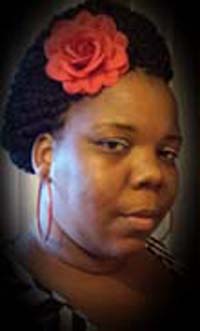 "I am truly blessed with the effort Outskirts Press brought forth. I was very nervous and my team was very patient with me. This is my new journey as an author and I truly thank God for directing me to Outskirts Press. I looked at other self-publishing companies and the pricing was ridiculous… However this ride was smooth sailing. I am currently working on my second book and I will be contacting Outskirts Press again. Thank you all. Brie, I truly applaud your efforts and your willingness to walk me through."
Katrina Pitts is a native of Saint Petersburg, Florida, and the mother of four children. Pain Within is her first novel, and she is currently working on her second.
---
Introducing Anderson V. Bernard, author of City on Fire
Friday, August 29, 2014, 5:00:26 PM | Outskirts Press
"A huge thank you to the folks at Outskirts press. I was a bit skeptical about self-publishing in the beginning, listening to all the horror stories about crappy products and rip offs. The team at Outskirts worked with me step by step throughout the process of production making my transition into publishing a smooth experience. At times I think most new authors expect all the work to be done by the publishing company, but as the author you are more responsible for your own written work. Make sure you edit thoroughly, get your formats correct before submission, and have a vision for your book. Doing this will make your process less stressful. My first novel is AWESOME, cover to cover. I'm totally satisfied. So either I'm extremely lucky in my first time publishing, or Outskirts Publishing is putting in work! Check'um out!"
Anderson V. Bernard is a language arts teacher, and novelist. He cultivated his writing at Community College of Philadelphia, winning the "Judith Stark" Writing Award in 2004. At Temple University in Philadelphia he was published in "Hyphen" magazine for fiction in 2008. He graduated with a Bachelor's degree and currently resides in Philadelphia, PA.
---
Introducing John Hinterreiter, author of Hugs for Bugs
Thursday, August 28, 2014, 5:00:40 PM | Outskirts Press

"Outskirts press helped me turn just an idea into reality! Hugs For Bugs was the first book I wrote, illustrated, and self-published, and proved to be quite an undertaking. My Author Representative, Colleen, answered my questions with timely feedback which made the publication process feel smooth. It was obvious that her service oriented attitude and professionalism greatly assisted my overall work. I had concerns that the illustrations I created would be lacking, but upon receiving a free authors copy I found my illustrations to be sharp and the colors were as vibrant as intended. Outskirts Press, more like Outstanding Press."
Working full time as a police officer, the author, John Hinterreiter, often seeks outside opportunities to unleash his creativity. Hugs For Bugs is the first book he has written and illustrated and showcases his capricious storytelling style. John's wife Keri and their two pets–Soba and Sadie, are living the dream in colorful Colorado. You can find John at Outskirtspress.com/hugsforbugsbook.
A Closer Look
Author Case Studies
The authors below have graciously given us permission to share their successes with the following detailed case studies...
| | |
| --- | --- |
| Most_Prolific.pdf | Fame_and_Publicity.pdf |
| Traditional_Publication.pdf | 100_Grand_in_180_Days.pdf |
| | |
$1500 Self Publishing Contest
Click for More Success Stories
Chat with a Consultant Now