Success Stories
Author Testimonials
"I wanted a publisher who would honor my personal goals and not pressure me into modifying my message. I give Outskirts Press an A+ for personal attention to my wishes." - J. Ivey Davis (Santa Barbara, CA), author of The Struggle Among Ideas
In Author's Words
Author Testimonials
---
Introducing Paulette R. Johnson, author of A Winding Road
Tuesday, April 22, 2014, 5:00:52 PM | Outskirts Press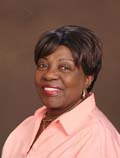 "My experience with Outskirts Press was a very positive one. All the author representatives, beginning with Brittney, and Dodi, were very helpful and professional throughout the publishing process. They responded to my questions and concerns in a timely manner, and this was very reassuring. Thanks again to all of you. I will certainly recommend Outskirts Press."
Paulette R. Johnson holds an LLB degree in law. She also holds a Master's degree in Accounting and a Master's in Urban Ministry with emphasis on the urban family. She is involved in programs that foster reading in children and young adults. She has contributed to Boys' Life Magazine, which is a publication of The Boys Scouts of America. Paulette was born and raised in Guyana, South America. She and her husband once lived in London, England. Paulette, her husband and three adult children currently live in New York. This is her first novel.
---
Introducing Diana Mitchell, author of The Grey Witch
Monday, April 21, 2014, 5:00:31 PM | Outskirts Press

"It was very helpful to be taken step by step in our first publishing experience. By doing it this way it was much less overwhelming. We were very pleased with the whole process and would definitely use Outskirts Press again."
Diana Mitchell was born in England and went to school at Stoetley Hall in Surrey. She attended college in Godalming. At age 18 she joined the WRNS. During this time she met and married an American flyer and moved to America. She now lives in Rolling Hills, California. She has 6 children, 8 grandchildren, 3 great grandchildren and many pets.
---
Introducing Curtis Jones, author of Preaching in the Black Church
Sunday, April 20, 2014, 5:00:12 PM | Outskirts Press

"My experience with Outskirts Press was wonderful. My representatives were very responsive and they seem to have taken a personal interest in me and my work. The cost was within budget."
Curtis Jones serves as Pastor of the Welcome Tabernacle Church of God in Christ in Buna, Texas. He held State offices in Texas Southeast 1st Jurisdiction under his Bishop Rufus Kyles Jr. as President of Mission. He also served on the Ordination Board and is now serving as Director of the C. H. Mason System of Bible Colleges. He is very active in ministry in his area. Curtis E. Jones, 409-994-2349
A Closer Look
Author Case Studies
The authors below have graciously given us permission to share their successes with the following detailed case studies...
| | |
| --- | --- |
| 100_Grand_in_180_Days.pdf | Traditional_Publication.pdf |
| Fame_and_Publicity.pdf | Most_Prolific.pdf |
| | |