Success Stories
Author Testimonials
"Outskirts Press was the perfect publisher for my book on Business Reorganizations. As a practicing attorney, I knew choosing the right publisher was very important." - Myles Alderman (Hartford, CT), author of Chapter 11: Business Reorganizations
In Author's Words
Author Testimonials
---
Introducing James K. Ocansey, PhD, author of The Case for Cancer As A Deficiency Disease
Friday, October 24, 2014, 5:00:55 PM | Outskirts Press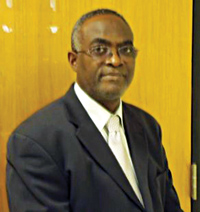 "I dealt with three other publishers previously but none of them was so helpful and responsive. I had a really positive experience and I would very highly recommend Outskirts to any one looking to self-publish."
James K. Ocansey, PhD was born in Ghana; raised on Nitriloside-rich cassava; educated in Ghana to BA(Ed); taught in the US for two years in "Reversed Peace Corps" program. Earned double Masters and a Ph.D., Columbia University; taught for 22 years in the NYC Schools, learned about Nutrition and Deficiency diseases. Lives in Yonkers, NY
---
Introducing Vernell West, author of Reflections
Thursday, October 23, 2014, 5:00:26 PM | Outskirts Press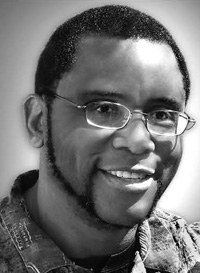 "Outskirts made publishing my first book easy. Even though it was done online, the communication was as good as if done in-person."
Vernell West is an African American who lives with his wife, Wanda in the Pacific Northwest. They have been married nearly 30 years. He and his wife have three adult children. This is Vernell's first book. He began writing daily as a hobby when his youngest child left home. His inspiration to write usually comes during daily exercise in his attic where he keeps pen and paper at the ready to capture it when it comes.
---
Introducing Lon Currey, author of CIA? I Think Not!
Wednesday, October 22, 2014, 5:00:52 PM | Outskirts Press
"Laura was outstanding and helped as quickly as possible in every way she could. If I use Outskirts again I will also ask for Laura!"
Army 1st Sergeant (Ret.) Lon Currey shares his story of his tour in Iran 1977-1979 during the revolution. Lon has had numerous articles published in law enforcement professional journals and training manuals. Though Iran's revolution occurred over 30 years ago; Lon found such a frightening parallel to today's political and military situation he felt compelled to share his story.
A Closer Look
Author Case Studies
The authors below have graciously given us permission to share their successes with the following detailed case studies...
| | |
| --- | --- |
| Fame_and_Publicity.pdf | Most_Prolific.pdf |
| Traditional_Publication.pdf | 100_Grand_in_180_Days.pdf |
| | |