Success Stories
Author Testimonials
"Thank you for making my dream a reality. Your resources and Author Representatives are top notch and professional in every sense of the word." - Jermaine Rivers (Germany), author of The Nemesis Chronicles
In Author's Words
Author Testimonials
---
Introducing Darshel Alexander, author of Thy Will Be Done
Thursday, April 17, 2014, 5:00:17 PM | Outskirts Press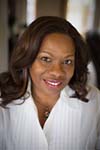 "Tina and Brie were great and pretty much held my hand all the way. Being a first time author of Thy Will Be Done was a scary task to undertake but Outskirts Press made it easy. Can't wait to start my second book with Outskirts Press."
Darshel Alexander is an author who answered the call of being a writer. This is a first in a trilogy of Claudia Waller, the lead character in Thy Will Be Done. Darshel Alexander is a married mother of five and lives with her husband in Virginia Beach, VA.
---
Introducing Rhonda Nichols, author of Treasure in the North Tower
Wednesday, April 16, 2014, 5:00:32 PM | Outskirts Press
"As it was my first time trying to publish a book, I was pretty much ignorant of how to go about it. Outskirts Press made it easy and affordable with the many options available, and the guidance they gave me along the way. Thanks again Outskirts Press for a job well done."
Rhonda Nichols is a late bloomer in the field of novelists. Raising six children, singing Gospel music, and working as an LPN kept her far too busy. With the children now grown, she has embarked on this new path of ministry. Writing to share the truths of the Bible through thrilling, suspense stories. Be sure to watch for ensuing titles as her new career unfolds.
---
Introducing Peter F. Warren, author of The Horry County Murders
Tuesday, April 15, 2014, 5:00:12 PM | Outskirts Press
"As someone who has previously has two other books published with another company, I am somewhat aware of the process involved in having a book published. Part of this entire process is selecting the right company to publish something you have worked so hard on for many months. My experience with Outskirts Press has been very positive and I have been very pleased by the finished product they have delivered to me. The cover alone has drawn many great reviews alone in the few short weeks since the book's release. I look forward to having Outskirts Press publish another book I am already working on."
Peter Warren is retired from the Connecticut State Police Department. Retiring at the rank of Major, he served as the commanding officer of several specialized units. An Honor Graduate of the CT State Police Academy, he is also a graduate of the University of New Haven, and of the FBI National Academy. He is also the author of two Civil War books. Currently, he resides in South Carolina with his wife.
A Closer Look
Author Case Studies
The authors below have graciously given us permission to share their successes with the following detailed case studies...
| | |
| --- | --- |
| Traditional_Publication.pdf | Most_Prolific.pdf |
| Fame_and_Publicity.pdf | 100_Grand_in_180_Days.pdf |
| | |