Success Stories
Author Testimonials
"Outskirts Press was the perfect publisher for my book on Business Reorganizations. As a practicing attorney, I knew choosing the right publisher was very important." - Myles Alderman (Hartford, CT), author of Chapter 11: Business Reorganizations
In Author's Words
Author Testimonials
---
Introducing James A. Solomon, author of The Living Water
Thursday, July 24, 2014, 5:00:56 PM | Outskirts Press

"The team at Outskirts Press demonstrated both competence and character in how they handled my book from soup to nuts! I would definitely recommend them to other prospective authors."
A highly respected Life-Coach, Counselor, and Pastor, Rev. Jim Solomon began his career as a businessman, having studied Accounting and Business Administration in undergraduate school, several years before his seminary days. He worked in the realms of Accounting, Finance, Public Relations, Quality Assurance and Corporate Training, before he began his pastoral training in seminary. He enjoys helping people find their place in this world when it comes to their unique set of gifts, abilities, education, and experiences. Jim is active in the community not only leading New Hope Community Church of Newtown, but also serving as a member of the Board of Directors of several non-profit and educational organizations. Jim also serves as chaplain of the Newtown Police department as well as the Civil Air Patrol. Jim has been sought after as a Guest Speaker and Retreat Leader on both coasts in the realms of men's matters, marriage and family issues, and spiritual formation, with an emphasis on small groups as a tool through which community is built and sustained. With plans to begin his Doctoral studies, Jim holds a Masters of Divinity from Bethel Theological Seminary and a Bachelor of Science in Accounting from the University of Rhode Island. He and his wife had worked for Fortune 500 corporations for several years in Boston prior to 1995 when they transitioned to vocational ministry. Jim and Anne have two daughters and reside in Newtown, Connecticut. As for hobbies, Jim loves reading, writing, running, hiking, horse-back riding, playing musical instruments, traveling, and most of all, spending time with his family.
---
Introducing Artis Tolbert, author of Death Before Dawn
Wednesday, July 23, 2014, 5:00:43 PM | Outskirts Press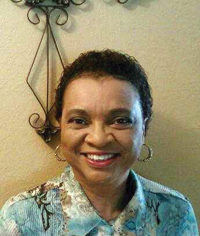 "It was an overwhelming experience for me and this team of a staff pulled me through every obstacle that seemed to hinder me at the time. Thanks be to God for you all!"
About Artis Tolbert: I was raised as a country girl, therefore I loved the outdoors; the feel of the sun beaming against my body and the breeze of a cool wind blowing my spirit across the fields. I consider myself a gracious lady, being thankful for the ability to encourage, inspire and motivate others to believe in how precious life really is. In 1973 I married a wonderful man just home from the U S army. We have two lovely children together with three grandchildren, four godchildren and a niece who preceded my husband in death whom we loved dearly. I spend most of my time now getting to know who God really is, where he is in my life and what he is to me.
---
Introducing Alva D. Henehan, Jr., author of And Not A Man Flinched
Tuesday, July 22, 2014, 5:00:04 PM | Outskirts Press

"Throughout the process, from the very beginning to the actual publishing of the book, I received outstanding support from all of the teams assigned to me. My representatives, Tanya and Lisa, often made me go to work, but I greatly appreciated that. I hope to have the same team leaders assigned to me on my next project. Thank you all."
Alva D Henehan, Jr. is a retired librarian currently living in Peru with his wife, Carmen. And Not a Man Flinched is his first book.
A Closer Look
Author Case Studies
The authors below have graciously given us permission to share their successes with the following detailed case studies...
| | |
| --- | --- |
| Most_Prolific.pdf | Traditional_Publication.pdf |
| Fame_and_Publicity.pdf | 100_Grand_in_180_Days.pdf |
| | |
$1500 Self Publishing Contest
Click for More Success Stories
Chat with a Consultant Now