Success Stories
Author Testimonials
"Thank you for making my dream a reality. Your resources and Author Representatives are top notch and professional in every sense of the word." - Jermaine Rivers (Germany), author of The Nemesis Chronicles
In Author's Words
Author Testimonials
---
Introducing Jake Pixley, author of The Testimony of a Dead Man
Tuesday, July 29, 2014, 5:00:04 PM | Outskirts Press
"This experience of publishing with Outskirts Press has been above what I expected. I really was in control of my book! Furthermore, what I appreciated most was that there were no gimmicks to deal with. Everything was straight forward. I will be using Outskirts Press again for other books I am currently working on."
As a young boy, Jake Pixley lived on a small farm and worked like a grown man. To get out of work on Sundays, I would ride my bike two miles to church, and the two miles back home. Spiritually it was the best thing to happen to me. I have never been without a connection to the Father. I have grown to be more spiritual than religious, but I still like to go sit in the church where it all started.
---
Introducing Mahamad Ali Elfakir, author of The Ancient Secret of the Leprechauns
Monday, July 28, 2014, 5:00:10 PM | Outskirts Press

"Jennifer is the BEST Author Rep!"
Mahamad Ali Elfakir was born in Detroit, Michigan, in January of 1975. He is an entrepreneur who is blessed with a wonderful wife and amazing children. Mahamad's books include Blueberry Bubble Gum and Stinky Fumes. The Ancient Secret of the Leprechauns has been a childhood vision that's finally coming to life.
---
Introducing Demetrius Zeigler, author of Fatherless Sons
Friday, July 25, 2014, 5:00:41 PM | Outskirts Press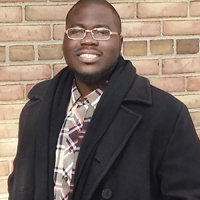 "I was afraid coming into the publishing process due to the fact that I didn't know what exactly to expect. I researched for weeks looking for a self-publishing process that would meet my expectations of what I wanted. Once I clicked on Outskirts Press link, I was sold! Everyone that was assigned to my team was absolutely outstanding. I love Outskirts Press because they made my publishing process fun, most importantly that made my dream come true!"
Demetrius Zeigler, the composer of this book, is a fatherless son himself. Through his desire to bring his story to others in the same situation, he has found a way to forgive his own father for not being there in his life, and he has realized that the people who remained there for him are truly the people who are worth his love and gratitude-for they made his fatherless life complete!
A Closer Look
Author Case Studies
The authors below have graciously given us permission to share their successes with the following detailed case studies...
| | |
| --- | --- |
| Fame_and_Publicity.pdf | Most_Prolific.pdf |
| Traditional_Publication.pdf | 100_Grand_in_180_Days.pdf |
| | |