Success Stories
Author Testimonials

"I am overwhelmed with how helpful you are with this information. Keep the Marketing COACH coming." - Dr. Faye (Quakertown, PA), author of The Desperate Daughters of Destiny
In Author's Words
Author Testimonials
---
Introducing Vince Thurman, author of The Blood Covenant
Thursday, October 30, 2014, 5:00:49 PM | Outskirts Press

"Brie was a wonderful Author Representative. I appreciate all the help she gave me. She explained everything very thoroughly, which helped out a lot. Overall, I was impressed with her knowledge of the publishing process. Furthermore, I hope I get her when I release my 2nd book."
Vince Thurman is a first time author. His forthcoming novel is titled, The Blood Covenant: Secrets. When he's not writing about vampires, witches, and howlers, he spends time with his wife, Nichole and his kids Amber, Asha, Montressa, and Khadijah and two grand-sons Zykise and Kyrii and nephew, Ja'von.
---
Introducing Ricardo U. Murph, author of 4 Secrets To Be Free in Christ
Wednesday, October 29, 2014, 5:00:03 PM | Outskirts Press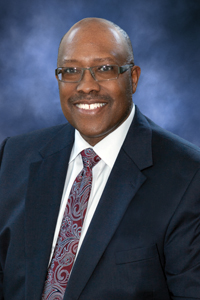 "Process was very quick. Exceeded my expectations. The custom cover overwhelmed me with its quality. My Author Representative kept me on task and would not let me drop the ball. Kindly persistent."
For Ricardo U. Murph, writing a book was only a dream until he completed his study with the Wise School of Ministry, Columbus, Ohio, with Dr. C. Dexter Wise III. This book is based on the manuscript he wrote at the conclusion of his coursework, incorporating his passion for Bible study and his love of hymns and gospel music. Ricardo currently serves as a teacher for a Small Group Bible Study and helps to coordinate the other Small Group Bible Studies at Faith Ministries Church. Ricardo has a Bachelor of Arts in Business Administration and Spanish from Otterbein University, Westerville, Ohio. He is an avid reader and bowler, loves to travel, and participates in different charitable events. Ricardo and his wife have two adult sons.
---
Introducing Yuketha Polk, author of Mama, Where Art Thou?
Tuesday, October 28, 2014, 8:06:12 PM | Outskirts Press
"My experience with Outskirts Press was absolutely more than I initially expected. I have to admit I was very skeptical in the beginning but that quickly changed as I began conversing back and forth with the staff. Each of them were so very professional, informative, patient and kind. A great big thank you to all of your staff especially Tinamarie and Dana for displaying professionalism at it's best. For anyone who may be considering publishing their work elsewhere, I strongly and confidently recommend Outskirts Press. My end results were rewarding and I couldn't have asked for better. For every question that I had, they expedited an answer to me in return. Thank you Outskirts Press for making my first publishing experience one that will not easily be forgotten and I look forward to doing business with you all in the future."
Yuketha Polk uses writing as a vehicle to reach those who are facing tough situations, and she credits her strength to Christ, who strengthens her daily. Mama, Where Art Thou? is her first novel.
A Closer Look
Author Case Studies
The authors below have graciously given us permission to share their successes with the following detailed case studies...
| | |
| --- | --- |
| Fame_and_Publicity.pdf | Most_Prolific.pdf |
| Traditional_Publication.pdf | 100_Grand_in_180_Days.pdf |
| | |