Success Stories
Author Testimonials
"We did a considerable amount of research before selecting Outskirts Press. We know other authors who made wrong choices and regretted it afterward." - Jeff & Shirley Lawrence (Spring Hill, FL), authors of Hollywood Be Thy Name
In Author's Words
Author Testimonials
---
Introducing Nadi Williams, author of Seal the Deal
Wednesday, August 20, 2014, 5:00:01 PM | Outskirts Press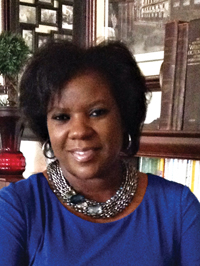 "My experience with Outskirts Press has been nothing less than remarkable. Four days after I submitted my manuscript, I learned that it had been selected for publication. Immediately, the support began to pour in. It started with Jamie; she walked me step-by-step through the process and answered every question in detail before passing me over to Laura who became my biggest cheerleader until the book was published. I believed that my book was great before submission; Outskirts Press confirmed that belief and are helping me convince others of this fact. Not only would I recommend this publishing company, I plan to use them again. So grateful our paths crossed."
Nadi Williams received her bachelor degree from the University of San Diego. She has been working on her loving marital relationship for 26 years and is the mother of two adult children. As a military wife of 22 years, Nadi is known for her matchmaking ability and for helping others problem-solve relationship and parenting issues. Nadi has journeyed through obstacles in her own life and now seeks truth, compassion, and levels of understanding when choosing to move forward in forming and maintaining meaningful relationships.
---
Introducing T.L. Howard, author of Corryn's Stone
Tuesday, August 19, 2014, 5:00:06 PM | Outskirts Press
"If you want your book printed by a top quality publisher while maintaining full control over production, including pricing, then Outskirts Press is your publisher."
T. L. Howard has been fascinated with the "what-ifs" all her life, sometimes to the point of distraction. She is now well into adulthood and still can't stop asking that question. She was born and educated in the state of Nebraska and currently resides there where she is employed at the university. Corryn's Stone is the long awaited sequel to her first novel, The Crystal Key. When not writing, which is seldom as demonstrated by her bad housekeeping, she enjoys needlework, walking, and a good movie.
Contact Ms Howard at thoward53@gmail.com or http://www.tlhowardauthor.com
---
Introducing Deanna Nese, author of Shelter in Place
Monday, August 18, 2014, 5:00:08 PM | Outskirts Press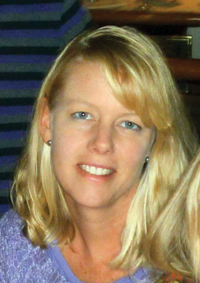 "After extensive research, I chose Outskirts Press and I am eternally grateful that I did. I like that I can keep control of my story. From the initial contact, I had very positive feelings. I feel that your team really listened to what I wanted, my vision, and what I could afford. I am really pleased with the cover and text and have had so many compliments on it. I had no idea how the interior format should look so I trusted your production team and was not disappointed. It looks and feels professional. I also am really happy with the bookmarks, a beautiful marketing tool."
Deanna Nese has an MA in Multicultural Education from California State University Dominguez Hills. She teaches English and History to middle school students. Her Flash Fiction has been published in the VC Reporter. Her short story, "Mother" (an excerpt from her novel, "Shelter in Place") has been published in Fandemonium 2014. She lives with her husband and two children in Ventura County California. She can be contacted at nesedeanna@gmail.com
A Closer Look
Author Case Studies
The authors below have graciously given us permission to share their successes with the following detailed case studies...
| | |
| --- | --- |
| Most_Prolific.pdf | 100_Grand_in_180_Days.pdf |
| Fame_and_Publicity.pdf | Traditional_Publication.pdf |
| | |