Success Stories
Author Testimonials
"Thank you for making my dream a reality. Your resources and Author Representatives are top notch and professional in every sense of the word." - Jermaine Rivers (Germany), author of The Nemesis Chronicles
In Author's Words
Author Testimonials
---
Introducing Dr. Alloy Offu, author of Christiana's Dolphin
Thursday, September 18, 2014, 5:00:06 PM | Outskirts Press

"I must tell you that you are a true example of modernization, your style of unblocking the writer's block is a step ahead of the curve. You impressed me with an awesome experience, and I hope to have a long-term business relationship with you." – Dr. Alloy Offu, Author
---
Introducing Brian Rini, author of Beer in the Bleachers
Wednesday, September 17, 2014, 5:00:12 PM | Outskirts Press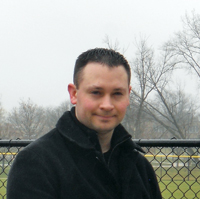 "The correction process only took two attempts which was very good for the size of the book. The timeliness of the book being published was very impressive."
Brian Rini is a devout sports fan with baseball being his game of choice. He offers a modern perspective regarding the tradition-rich sport of Baseball based upon his research as well as his observation of countless games. He lives in the suburbs of Chicago, Illinois.
---
Introducing Ruben C. Manliguez, author of Good News of All Time
Tuesday, September 16, 2014, 5:00:34 PM | Outskirts Press

"Outskirts Press is the best in pricing, promptness, preparation, printing, posting, professionalism and publishing in the industry! Contacted and compared dozens of publishers and Outskirts Press easily beats the competition!"
Ruben C. Manliguez is the author of the book, World's Destiny: In the Air or in the Lake and has over 46 years of Bible addiction and Christ fanaticism.
A Closer Look
Author Case Studies
The authors below have graciously given us permission to share their successes with the following detailed case studies...
| | |
| --- | --- |
| Traditional_Publication.pdf | Fame_and_Publicity.pdf |
| 100_Grand_in_180_Days.pdf | Most_Prolific.pdf |
| | |