| | |
| --- | --- |
| Home » About Us | Friday, December 13 |
Over ten years ago, Outskirts Press was founded as a better way for authors to write, publish, and market their books. Outskirts Press incorporated in Colorado in 2003, and through strategic partnerships, exemplary customer service, and unmatched quality, Outskirts Press quickly became the fastest-growing full-service book publishing and book marketing firm.
The years between 2004 and 2006 marked a growth rate in excess of 1,500%, an accomplishment that was recognized in July 2007 by The Denver Business Journal when Outskirts Press was honored to be the 3rd fastest-growing privately held company (in any industry) in Colorado. By the end of 2006, Outskirts Press already had nearly 1,000 books in print, all of them available worldwide through Ingram, Baker & Taylor, Amazon, and Barnes & Noble online, among others. And by the end of 2007, Outskirts Press more than doubled its title totals again.
In 2008 The Denver Business Journal once again recognized Outskirts Press as the fastest-growing publisher, and in fact, the fastest-growing privately held small-to-medium sized company in Colorado (in any industry), boasting growth of over 500% for the years between 2005-2007.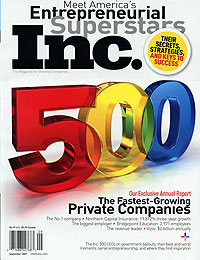 2009 and 2010 marked more new milestones, as well. In 2009 Outskirts Press published its 5,000th title and became the only self-publishing company to appear on the Inc. 500 list of fastest-growing privately held companies.
In 2010, 2011, and 2012, Outskirts Press repeated its appearance on the Inc. 5000 list three more times, and became the only self-publishing company to appear on the list of top 5,000 fastest growing businesses in America for four straight years.
2012 also marked the 10-year anniversary of the company's founding and the year it passed the milestone of 10,000 published books.
So how does Outskirts Press remain the fastest-growing full-service publishing provider?
It begins with our Mission Statement: To exceed the expectations of every author we help publish.
It continues with our commitment to conservationism and recycling. Our most popular book sizes offer a recycled paper-stock option, featuring 30% post-consumer.
It grows with our authors. Just ask Gang Chen, who earned over $100,000 in 180 days; or Sally Shields, the stay-at-home mom-turned-2-time Amazon.com bestseller; or Ronnie Lee, who has become one of the most prolific published authors of our generation with the assistance of Outskirts Press.
As we look toward the future, our commitment to produce high-quality books and offer high levels of support to our authors in all three phases of their journey (writing, publishing, marketing), only grows stronger.
For instance, we have embraced digital e-books with three a la carte digital publishing options:
We have embraced social media to help our authors further promote their books:
And, we practice what we preach, publishing our own series of books to help authors navigate the sometimes tricky waters of book publishing and offering free publication in various anthologies through the year to showcase how easy, fast, and fun it can be to publish with Outskirts Press.
Through it all, Outskirts Press authors have remained our main focal point. With over 10,000 published titles, Outskirts Press continues to pour development dollars and resources into further improvements to the Outskirts Press website and its growing list of writing, publishing, and marketing services/products to further support our authors' goals and dreams.
What does success mean to you? By any measure, you will find it here with Outskirts Press and we look forward to helping you on that journey.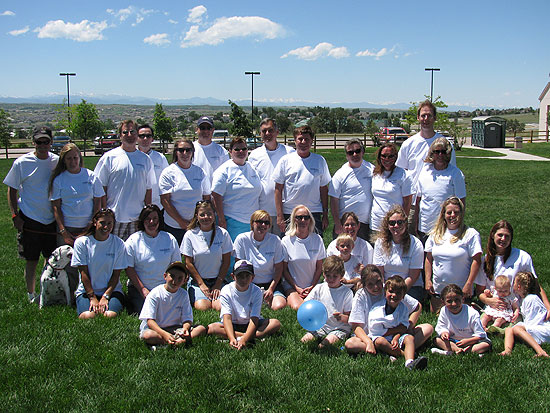 Many of us, and some of our family members, took a moment during a summer picnic to pose...


Executive Profiles
For the Press
Brent Sampson, President/CEO/CMO
After years of frustration and turmoil as a writer at the mercy of an outdated publishing industry, Outskirts Press CEO Brent Sampson envisioned a better way to get published that could benefit all writers. In 2002 he founded Outskirts Press, a custom book publishing solution that provides a cost-effective, fast, and powerful way to help authors publish and distribute their books worldwide while leaving all the control, flexibility, and profits in the hands of the author. Outskirts Press was incorporated in Colorado in October, 2003.
In his capacity as the Chief Executive Officer and Chief Marketing Officer, Brent has established himself as an expert in the field of publishing and promotion through the publication of several books, including the bestseller Sell Your Book on Amazon, which debuted at #29 on Amazon's bestseller list. A prolific writer and engaging speaker, Brent is also an active participant and member of several leading publishing and writing associations nationwide, including:
The Independent Book Publishers Association
The Small Publishers Association of North America
The Colorado Independent Publishers Association
The Florida Writers Association
The Southwest Writers Association
Brent Sampson holds multiple degrees in English and Film from the University of Colorado in Boulder and is the author of several published books including:
Self-Publishing Simplified

Publishing Gems

Sell Your Book on Amazon

Adventures in Publishing
In addition to serving on the board for the Education and Literacy Foundation, Brent Sampson is the Chairman on the Outskirts Press Board of Directors and oversees the COO, the CFO/CTO, and a veritable army of publishing professionals as Outskirts Press continues its double-digit growth year after year.
---
Lynn Sampson, CFO/CTO
With over 25 years of legal, accounting, database systems, and computer programming experience, Lynn Sampson brings an arsenal of knowledge to her dual role as the Chief Financial Officer and Chief Technology Officer for Outskirts Press.
Lynn holds a J.D. degree from the University of Colorado School of Law and an undergraduate degree in mathematics.
Prior to joining Outskirts Press in 2003, Lynn enjoyed a successful law career in private practice where she provided legal counsel on business and tax-related matters. She was honored by appointments in Colorado to the First Judicial District Nominating Commissions and Commission for Judicial Performance.
In her capacity as Chief Financial Officer and Chief Technology Officer, Lynn oversees all aspects of internet and intranet systems design along with all the financial management for Outskirts Press.
---
Kelly Schuknecht, Vice President
Kelly Schuknecht holds a Language Arts degree from James Madison University and has been working with Outskirts Press since 2007. She brings nearly ten years of experience as a technology coordinator and grant writer to a role that, increasingly, requires both creative and technical skill sets.
Kelly was hired as the Vice President of Outskirts Press in 2011 and was tasked with overseeing and improving the company's core, author-centric departments: Author Services, Production, and Author Support. She now manages all three departments while presiding over a complex, service-oriented process that literally has thousands of active titles in the pre-production, production, or post-production pipeline at any given time.