Success Stories
Author Testimonials
"I wanted a publisher who would honor my personal goals and not pressure me into modifying my message. I give Outskirts Press an A+ for personal attention to my wishes." - J. Ivey Davis (Santa Barbara, CA), author of The Struggle Among Ideas
In Author's Words
Author Testimonials
---
Introducing David M. Tavernier, author of More Stories of the Rich and Famous
Friday, December 19, 2014, 5:00:35 PM | Outskirts Press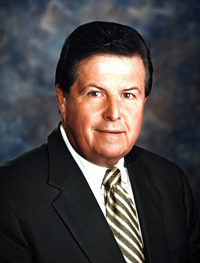 "As with my first title, your personnel were pleasant, knowledgeable, responsive, and efficient during the entire process."
David M. Tavernier resides in Aiken, South Carolina, and is married to Patrice Durban Tavernier, a third-generation Aikenite. His first book, Stories of the Rich and Famous: Aiken's Winter Colony in the Gilded Age, was selected as the Featured Book for "In Author's Words" on July 6th 2013. In October and November 2012 it was recognized as "Top Ten in Sales" for Outskirts Press. Both titles are available online at http://www.amazon.com, http://www.barnesandnoble.com, and http://www.outskirtspress.com/bookstore.
---
Introducing B.R. Mason, author of My Friend, My Lover, My Killer
Thursday, December 18, 2014, 5:00:14 PM | Outskirts Press

"This was our first experience with self-publishing and you made it an easy and rewarding experience. One we will be repeating shortly."
B. R. Mason has spent hundreds of hours participating and riding patrol with a small-town police force. A US Air Force vet, Mason is married, lives in a small New Hampshire town and has three dogs and six cats. My Friend, My Lover, My Killer is Mason's debut novel.
---
Introducing Sophia Santucci, author of One Face
Wednesday, December 17, 2014, 5:00:39 PM | Outskirts Press
"I truly appreciate working with Dana during entire publishing process. It was a great pleasure and her expertise, patience and superb customer support throughout entire process was appreciated. Job well done and prompt e-mails and assistance were exceptional. Thank you!"
Sophia Santucci is a writer, yoga instructor, and inspirational art visionary. She has facilitated empowerment workshops and meditation classes for over forty years, and is the author of From Across the Ocean to Electromagnetic Energy in Motion to Waking up in Light; World's Greatest Treasures: Reaching the Summit of One's Nature; Yoga Practice Demystified: Four Simple Yoga Guidelines to Wellness; and Multidimensional You, Even When Baking Cookies. Sophia lives in Florida with her husband.
A Closer Look
Author Case Studies
The authors below have graciously given us permission to share their successes with the following detailed case studies...