5.5 x 8.5 paperback cream

ISBN: 9781432787653

$13.95

Instant e-Book Download

$8.00

Note: e-Books are for electronic enjoyment only. They may not be edited or printed.
| | |
| --- | --- |
| Genre: | JUVENILE NONFICTION / Social Issues / Pregnancy |
| Publication: | Mar 09, 2012 |
| Pages: | 177 |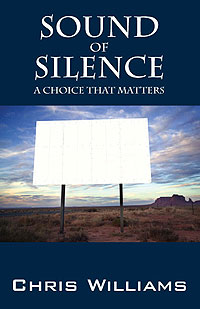 Every person has moments in life that turn everything upside down. Many times those moments force us to face things on our own; alone. The solitude can overwhelm us and create an internal void that is difficult to overcome. Or we can rise to the challenge of our circumstance and fight. I am no different from anyone else. I have seen my share of difficult situations; times when life threw curve balls that I wasn't expecting. In dealing with those times, I found myself alone, wanting answers, wanting someone, ANYONE, to come pull me through. But so many times all I heard was a deafening silence. Over and over...until I figured out how to listen. This is my story. It chronicles the circumstances that led to an unplanned teenage pregnancy and the emotional decision making that went along with that. It shows the struggle that goes through the mind of a teenager faced with growing up before their time, and the wisdom gained when realizing the magnitude of those decisions. This book reveals what it's like to come to that painful moment when we realize sometimes we cannot always do things in our own strength, but need to rely on something bigger than ourselves. While the details may be different, it could be your story too. Allow me to share the growing pains of my adolescent years and maybe, as you walk with me through them, you will find something that perhaps answers your own inner questions. And maybe, as you observe the many errors I chose to make, you will understand that things really can be turned around for the best, if you listen...be still...and hear the message in Silence that will help you make choices that matter.

About Chris Williams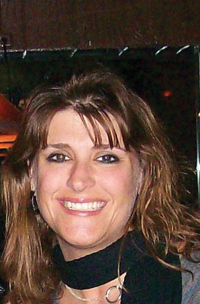 Chris Williams currently lives in Cedar Park, TX. After years of traveling throughout the United States and several countries with her husbands baseball career, she and her family settled back in the state she grew up in, Wisconsin, for a fifteen year stretch. After the excitement of the professional baseball life came to an end,she went back to school and earned her Bachelors Degree in Interpersonal Communications and her Masters Degree in Business Administration, both while continuing to raise three children. She works in the financial industry as well as spending her time pursuing her greatest passion of writing and speaking to youth about making the right choices. Like every person, she has faced circumstances out of her control throughout her life. Beginning with a move to a new city in her teenage years, to an unplanned pregnancy at age 17, she grew up quickly to the reality of making life changing decisions and the consequences of the choices we make. She hopes that by sharing some of those moments someone may see how faith, hope and love provide all the answers