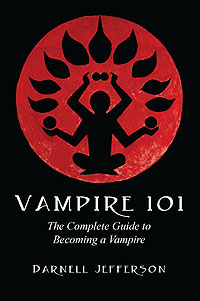 In the oldest of times and the farthest reaches of the world there were Vampires. Somewhere along the way the vampire sunk deeper and deeper into the shadows. Centuries and centuries of power was lost, until now. The dormant vampire that lies within is just yearning to be free. With the help of this book all that lost power and knowledge can be regained. Taking yourself thru the journey of rediscovery and allow what comes natural to take place you can be reborn.
• Power over the natural elements
• Shape shifting at will
• Super human strength and speed
• Telepathy and Telekinesis
• Establishing your rank among the vampire community
• Finding lost knowledge
In time all that is lost can be regained. You can be the you, that the GOds desire!