6.14 x 9.21 Paperback

ISBN: 9781432746612

$12.95
| | |
| --- | --- |
| Genre: | JUVENILE FICTION / Readers / Beginner |
| Publication: | Sep 22, 2009 |
| Pages: | 82 |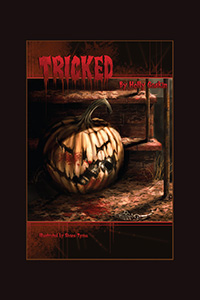 It is Halloween night in Watertown, NY. Eleven-year-old Patrick Jacobs is excited that, for the first time, he'll be allowed to go Trick-or-Treating without his adult supervision. With his Dad deployed in Iraq, and his Mom busy with a new baby, it seems like a no-brainer that he'd be permitted to roam the neighborhood with three of his buddies. His mother's only stipulations are that he take along his six-year-old sister, Mariah, and that he stick to the "safe" route that she lays out for them. But peer pressure from his friends, and the lure of a spectacular "Halloween House," slightly off the beaten path, tempts Patrick to break the rules. Before he knows what's happening, Mariah vanishes. What started out as a night of innocent fun, turns into the most terrifying, and maybe the last, ride of his life.

About Holly E. Gaskin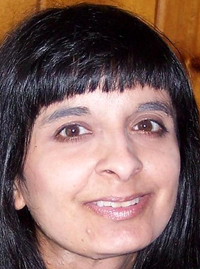 Holly Gaskin lives in Northern NY, not far from the Canadian border. Her first book, A Little Company, was published by Outskirts Press in 2007. When she is not writing, Holly and her husband Pieter relaxing in the Adirondacks and traveling to Long Island and Boston, where Holly has friends and family. Besides writing, Holly has worked in radio for more than twenty years, and has received the prestigious New York State Broadcasters Award four times.