5.5 x 8.5 color paperback

ISBN: 9781432784188

$20.95

Instant e-Book Download

$10.95

Note: e-Books are for electronic enjoyment only. They may not be edited or printed.
| | |
| --- | --- |
| Genre: | RELIGION / Christian Theology / Liberation |
| Publication: | Aug 02, 2012 |
| Pages: | 57 |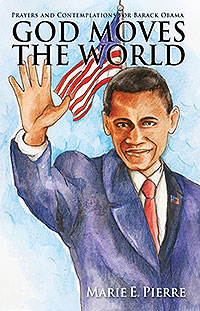 As a Black woman and a Christian, Marie Pierre felt the balance of the world shifting toward the positive when Barack Obama's presidential candidacy was announced in 2008. Like many, she saw in him a potential similar to that of Moses – the ability to lead the people of America out of darkness. All her life, Marie has had periods of dreams centered on a common theme. During the election and in the early days of the Obama presidency, Marie experienced a series of recurring dreams seeking expression. With a pen and notepad next to her bed, Marie would awaken and remain as suspended in her dream-state as possible while she wrote down the thoughts and images streaming into her consciousness. This remarkable book is a collection of these transcriptions, reflecting realities of the president, his inner circle, and the nation. Marie is honored to share these prayers, meditations, and insights with you.

About Marie E. Pierre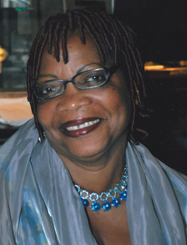 With a common name like Marie Pierre, it's hard to be sure who is who…no wonder Marie emphasizes her middle initial, E., to make sure she stands out from the crowd! Marie E. Pierre is a native of St. Lucia. She emigrated to the United States in 1981. Ms. Pierre is a highly compassionate person who has trained as a nurse. Both her activism and deep Christian beliefs stir her passion for social change.